Introducing, the Data Wizard
Data Integration, Testing, and Engineering
We created a tool for Technicians & Engineers that allows you to read, integrate, and transmit data from various avionics so you can more quickly and effectively diagnose and develop solutions.

Corporate & Regional Aircraft
Today there are many options to upgrade your Airline or Corporate aircraft. Many industry STC packages are available for navigation, datacom, satcom, and flight displays and also in the passenger cabin. OnWing can help find the best solution, define and install the modification here in Winchester, Virginia hangar, or at your location.
Transport Aircraft Mod Team Projects
ON WING LLC working to improve the performance of another SAAB340 Aircraft. Installing dual Garmin…
On Wing LLC is proud to have installed the Aviation Repair Resources Mission Power STC…
Garmin GTX 3000 transponders with GDL 88 GPS sensor
Do you need repairs or upgrades to your aircraft systems? OnWing is equipped with the hangar space and qualified technicians to not only diagnose and solve issues, but we have the capabilities to completely modernize and customize your avionics instrument panel.
Great upgrade for your older Nav Com Audio stack with the World's Only Integrated Audio…
A fine Cessna 182 was transformed in the modern day adventure using the Garmin GI…
Garmin's G3X system along with the very capable G650xi brings a new future for this Navion, Integrating this to an STEC 55X autopilot makes the future bright for this iconic aircraft.
Authorized Dealer of These Fine Brands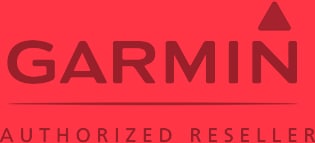 Do you need to have your avionics inspected? OnWing's skilled technicians are experienced and qualified to perform avionic inspections required by the FAA. We also perform Avionics pre-buy inspections. Let us know how we can help you.
91.411:
Altimeter & Static System Inspection
91.413:
Transponder Inspection